About us
Company
We Think
Environmentally
The basis of our strategy realization is satisfying customers' expectations, building satisfaction of our employees, and friendly relations with the local society.
About us
Thanks to fully automatic production lines attuned to the European Union's standards and our vast machine park, we completely comply with our customers' requirements and provide the highest quality products in any size and structure.
At first, our manufacturing activity was solely based on the production of filter bags and filtering conveyors used in the industrial air filtration. Over time, the company's offer has been gradually extended to products such as filters for air conditioning and ventilating systems, as well as articles which find their purpose in solid-liquid separation.
Since the beginning of our activity we have been focusing on the matters of ecology and environmental protection. Our goal is to grow constantly to stay ahead of market expectations, always acting in a dynamic and flexible way. We remain in regular contact with our customers and effectively identify their needs in order to prevent possible technical problems and solve those they encounter during the operation of filtration systems.
The Remark-Kayser head office and production facility is located in a suburban industrial zone. Conveniently located, it is only a few minutes drive to the nearby Poznań Ławica Airport and a junction of a major highway network.
Over 25 years of company history proves the commitment and perseverance of the Remark-Kayser team in pursuit of our goals.
We Think
Environmentally
1995
Remark-Kayser Sp. z o. o. is founded
The companies Remark-Industrie and A. Kayser decide to establish a new enterprise. On November 25, 1995, Remark-Kayser Sp. z o. o. is entered into the National Court Register. Remark-Industrie's activity in the field of production of equipment for dust collection units is continued by the new entity. Dr. Stefan Dobak becomes President of the Board.
1999
First ISO 9001 certification
2003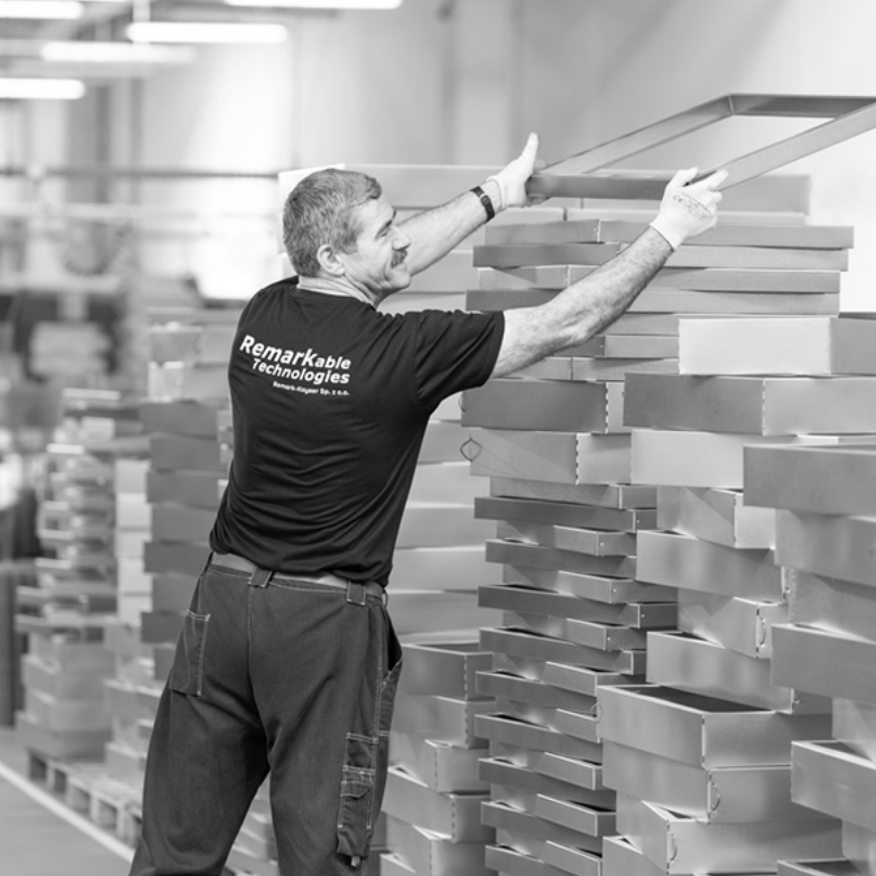 Remark-Kayser's headquarters move to a facility in Batorowo, in an industrial zone near Poznan.
A new filtration division is launched, i.e. production of goods for air conditioning and ventilation (HVAC), such as pocket and panel filters.
2013
Implementation of a modern ERP system integrated with production modules
2016
Publication of RKDTD seam sealing patent
Patent publication of our proprietary solution for special seam sealing, RKDTD seam sealing, which helps to significantly reduce dust emissions (patent no. EP3283190; S. Dobak, T. Tyszkiewicz, P. Dobak).