What are they?
Liquid filter bags are responsible for separating solid particles from process fluids in industries such as chemical, food and beverage, pharmaceutical and many others.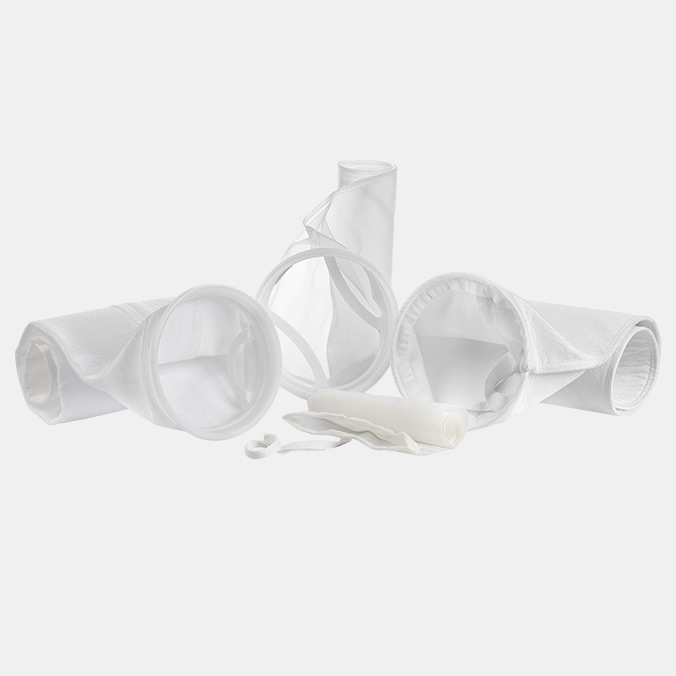 Filter bags are one of the most widely used and cost-effective filtration elements designed to trap and accumulate solid particles larger than the microscopic spaces of the permeable filter media from which they are made. Filter bags need to be mounted in filter housings and baskets that support them during the filtration process.
We offer professional technical consulting – as a certified unit we take care of the quality of our products at every stage of production, especially at the final inspection point. We guarantee compliance of our products with legal and ecological requirements – certificates such as free-silicone and FDA.
Specification
Design
We supply multi-layered or single-layered filter bags in standard sizes (1-4) as well as customized ones. We offer many different construction solutions – depending on assembly: metal ring, plastic collar, drawstring, lamed and others. Bags can be hot-air and ultrasonic welded, sewn, reinforced or made as any combination of these. Our bags achieve low pressure drop at high flows.
Materials
Manufactured from the best quality materials, properly selected to meet customer needs – assurance of regularity and effectiveness of materials. We offer a wide range of materials from non-woven polypropylene and polyester (1-2000 µm) to monofilament polyamide meshes (5-1800 µm). One-sided treatment of the material prevents the release and migration of fibres.
In addition, Remark-Kayser, based on the specific requirements of its customers, develops and realizes in cooperation with a selected supplier proprietary and individual solutions of filter media to achieve the desired parameters.
The highest quality of filter bags produced by Remark-Kayser is achieved by an experienced and qualified production staff, a modern machine park and strict quality control procedures.
Applications
Liquid filter bags are used in many industries for filtering various types of liquids, including food, pharmaceutical, chemical, petroleum, paint and coatings, cosmetics, automotive, metallurgy, electronics, as well as for filtering process water and wastewater.