What are they?
Pocket filters are a type of filter that are built on a frame of galvanized steel or plastic. They are composed of a sequence of pockets of filter material.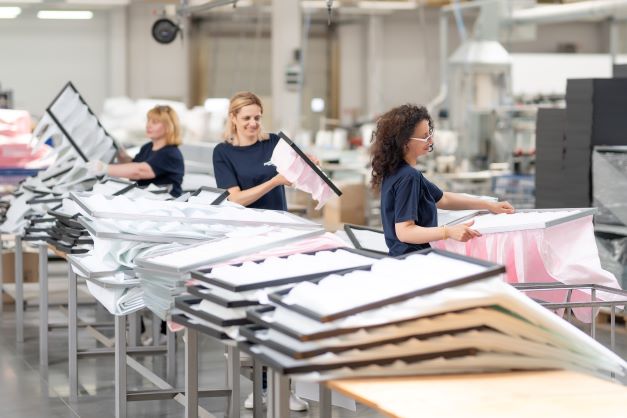 Specification
available in filter classes G3-F9 (ISO 16890).
dimensions and number of pockets according to the customer's needs
in galvanized steel or plastic frame
made of synthetic or glass fibres
In order to make an inquiry for pocket filters, please specify:
dimensions in order:
frame: width x height (W x H)
length of a single pocket: L
number of pockets
filtration class
e.g. 592 x 592 x 360 / 6 G4 (ISO Coarse)
*To ensure adequate air flow, the pocket filter should be installed in such a way that the filter pockets are aligned vertically.
Filtration classes
ISO Coarse pre-filtration
For pre-filtration, i.e. for large particles above 10 microns and even those visible to the naked eye such as small flies or pollen, filters with coarse filter materials are ideal, as they guarantee a longer lifetime and a higher dust holding capacity.
ISO ePM10
Filters capturing contaminants up to 10 microns are the most popular category among our customers. In this range the quality to price ratio is the most balanced. Customers appreciate the color differentiation depending on the filtration class chosen (white M5, green M6, pink F7, yellow F8).
ISO ePM2,5
Recent studies show that PM2.5 concentrations are more relevant to studies on the negative effects of particulate matter on human health. The smaller particle size allows it to settle in the lower respiratory tract, seriously compromising health. Filters that capture this type of particle have been shown to be highly effective.
ISO ePM1
Filters reaching the highest filtration class of the ISO classification achieve very high filtration efficiency and their filtration is very fine. They are most often the second stage of filtration in building ventilation systems, often the whole system is terminated at this stage.
Applications
Pocket filters are used in:
public buildings (hotels, shopping malls, offices),
Production plants,
hospitals,
power plants,
paint shops.
Mounting frames
Mounting frames are designed for installing pocket filters, cassette filters and compact filters, suitable for air conditioning and ventilation systems.
They are made of galvanized steel or stainless steel. Their installation in ventilation ducts is easy and fast.